The B9Creations Robot

The B9Creations 40th Anniversary Limited Edition Lost in Space Robot B9 Licensed Replica.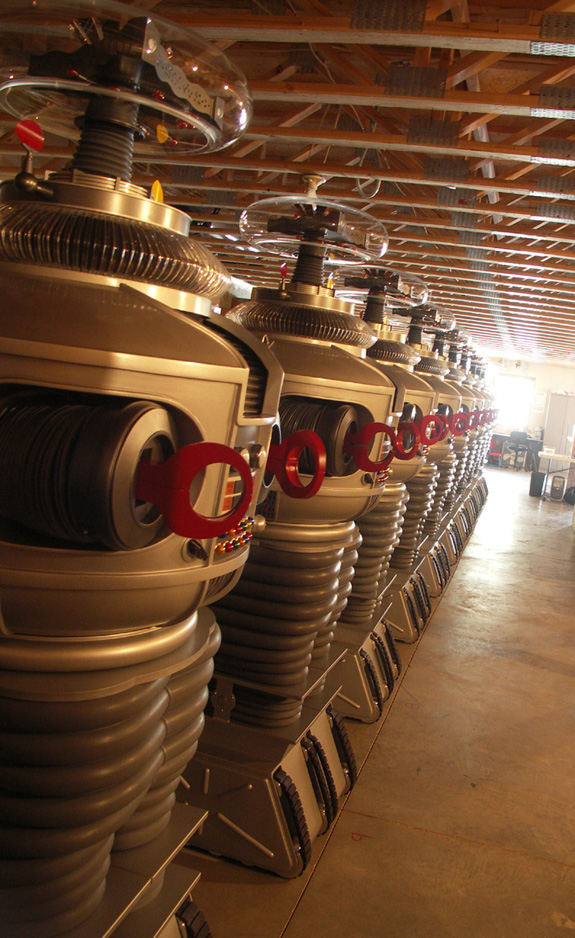 B9Creations owner, Mike Joyce and family.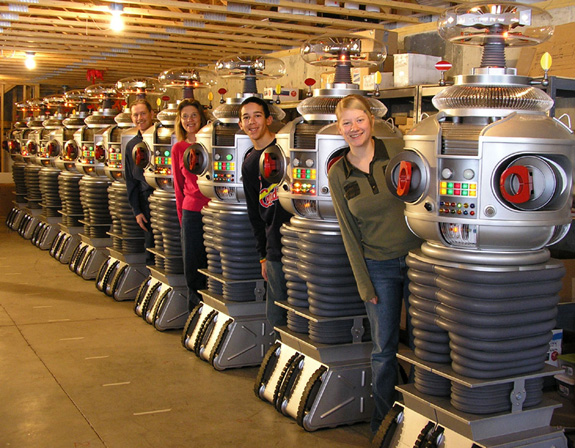 Features:
Fully functioning chest and programming bay buttons.
Motorized torso, ear sensors, crown and finger lights.
Working Soil Sampler.
All metal treadsections.
Real rubber neck, arms, legs & knees.
Remote control of torso, soil sampler and voice.
Click here for a small Quicktime clip of friends reacting to the Robots.
Click here to read the article in Servo Magazine
For more info visit www.LostInSpaceRobot.com