Leg Mold - Page 2

By Dewey H.
Making The Mold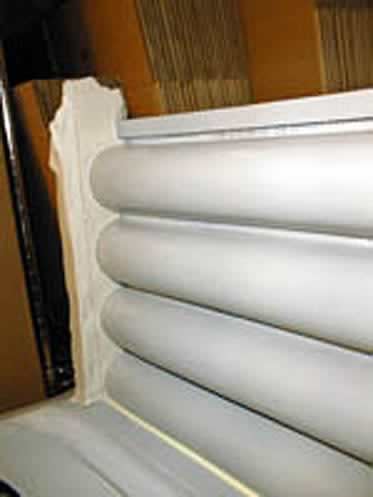 Dividing walls are made using white clay. The first section to pour is the center portion between the legs.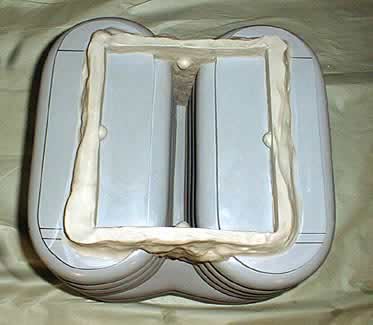 The lines must be made as straight as possible to ensure even part lines. Registration plugs are made from clay also to allow the mold pieces to allign.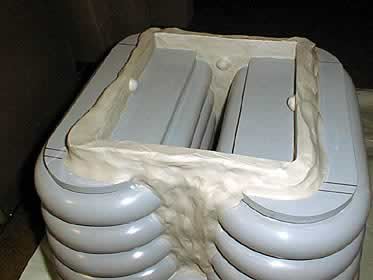 The bottom clay wall are brought up to a one inch level.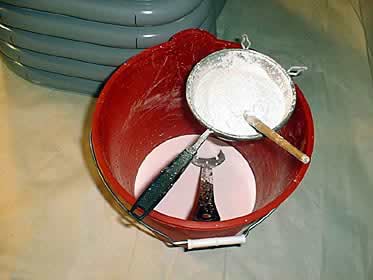 Ultra Cal 30 (a gypsum cement) and Acryl 60 (a mold strengthener) are mixed. The Ultra Cal must be strained first.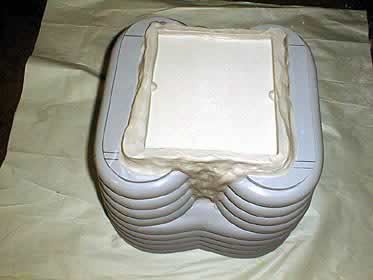 The Ultra Cal 30 is carefully poured into the cavity. The legs must be shaken to allow any air bubbles to escape.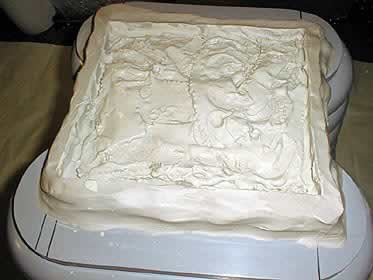 For the bottom of the mold layers of burlap soaked in Ultra Cal 30 are added for strength.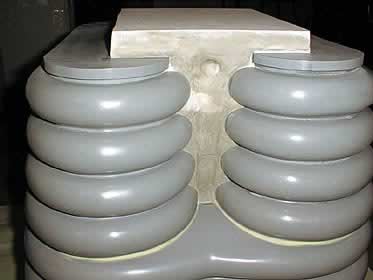 After the Ultra Cal 30 is dry (about 20 minutes) the clay can be removed and cleaned out from the master. The exposed surface adjoining the next mold section must be coated with Vasoline so the mold sections do not stick together.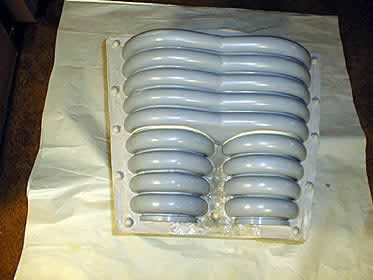 The next part of the mold is the front or back section. Clay wall are again made following the marked seam lines. Registration marks are all along the walls. Thought must be given as to the order the mold must be assembled using the registration marks.




With this mold it will start with the middle section, add the back, then the sides, and finally the front section.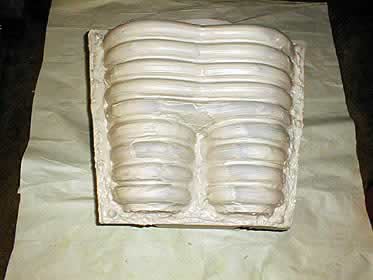 An impression coat of Ultra Cal is painted onto the master as shown in picture one. The Ultra Cal dries fairly fast so only small batches can be made at one time.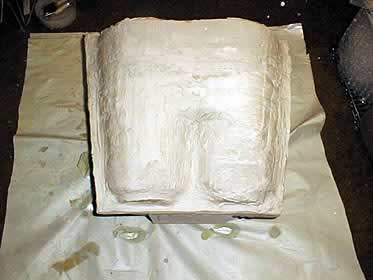 The layers of Ultra Cal are gradually built up onto the master. Picture three shows layers of Ultra Cal soaked burlap added for strength.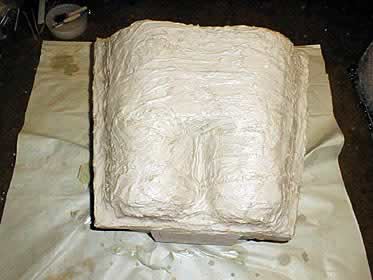 A final smoothing coat is applied in picture four so the mold doesn't have too rough of a finish.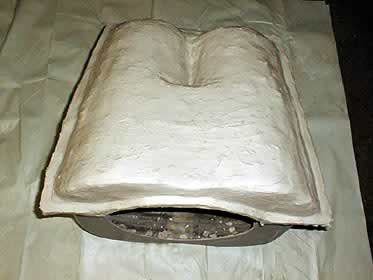 The clay walls are removed and the master cleaned again. The sections molded so far weigh about 65 pounds.

| Page 1 | Page 2 | Page 3 |