Robot Arm Material Information
By SteveG
I have included some pictures of the arm material that I am using on my robot below. The product is manufactured by Flexaust and a good supplier that I have found that will work with robot builders is Apache Hose and Belting Company. I spoke with a woman named Jodi at their headquarters in Cedar Rapids, Iowa and they said they would be glad to help supply this material. Usually, this is only available in 25 foot rolls, but they said that they should be able to reduce the minimum down to about 10 foot sections. You would need to pay with a credit card. I talked to their corporate headquarters and they should be able to help you if you call and request the 7 inch I.D. Flexaust LT hose. The part number is: 14010448. I purchased my material in April 2002. At the time, the cost was approximately $10.00 per foot. Realize that is always subject to change. Here are the website addresses for Apache and Flexaust:
You cannot order directly from Flexaust, you must go through a distributor and Apache, I have found to be more than willing to work with smaller amounts of material for us builders. They manager said they were pleased to be able to help and welcomed this info being on B9Hhelpers' website.
Apache Hose and Belting Co., Inc

P.O. Box 1719

Phone: (319) 365-0471

4805 Bowling St. SW

Fax: (319) 365-2522

Cedar Rapids, IA 52406

Toll Free: (800) 553-5455

Apache Hose and Belting Service Center locations:
If you have questions for me, feel free to e-mail me at the addresses below. I'll try to respond as promptly as I can. Keep building!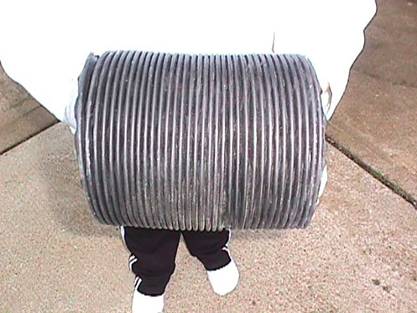 Excellent compressibility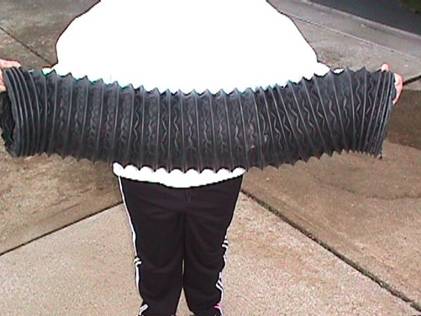 Easily extended. Nice rubbery look and feel with strong wire helix.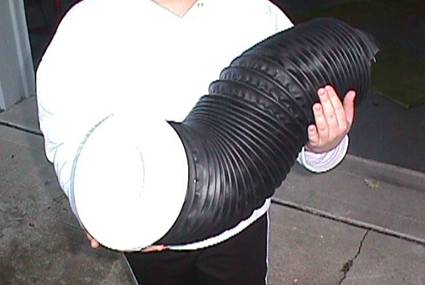 A great fit with a MikeJ fiberglass wrist.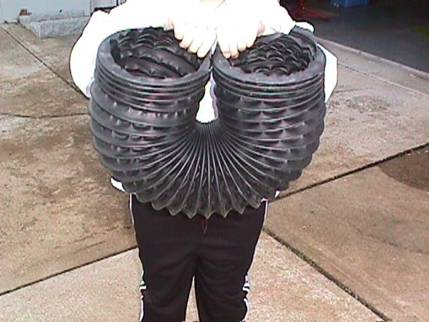 Very flexible.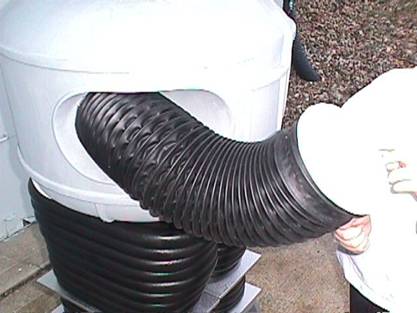 Installed in my MikeJ torso.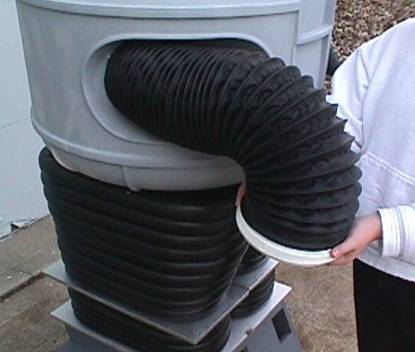 Another shot of the installed arm material.