Journal Entry: 29 December 2000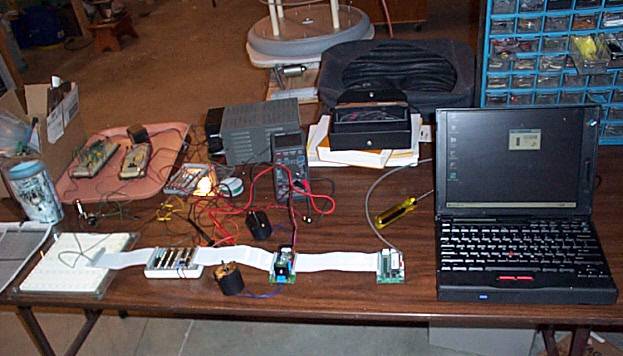 Built and tested the three Magnevation motor control boards.
Each motor control board can control two motors and is itself controlled by an OOPic micro controller.
All three OOPics are controlled via an IBM Laptop.
I also build and tested an additional I/O Board. This board will allow me to control all the robot lights, detect when the power pack is pulled, detect when the ten chest buttons or three programming bay buttons are pressed, as well as detect position feed back from the various position sensors. I was going to have a printed circuit board made but ended up just wire wrapping it. Then, once I had tested it, I encased it in resin to protect the fragile wire wrap side.
Here's some photos: