Journal Entry: 13 March 2001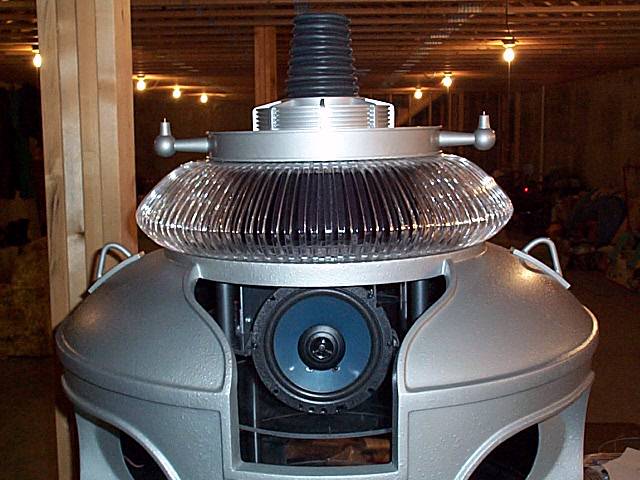 I've been hard at work, but not much that shows.
I'm using a small voltage regulator in the radar section to rotate the sensor ears at the correct speed.
Bottom view of the completed collar.
Shot of the robot undergoing full upper weight testing of the lean forward mechanics.
Another shot of in the lean forward position.
Up close of the modified limit switch actuators on the lean forward drive motor.
Bracket and sensors for the bubble lift mechanism.
Bracket mounted in place.
Top view of the microcontrollers and motor speed controls, not finished.
Bottom view showing the mounting of the main I/O board.
Controller board after wiring is added.
Another shot of the board.
The Central Support Structure(CSS) with the components in place and wired up.
Most of the wiring is now done, I just need to finish up the bundle that connects the torso to the CSS. Then I'll need to spend some time programming the controllers for basic position functions and write some software for the Laptop to direct the motions. I hope to have some limited animation done in time for FV. But the arms will most likely have to wait until later. I will, of course, paint and finish them, but they won't be functional.