Journal Entry: 2 January 2001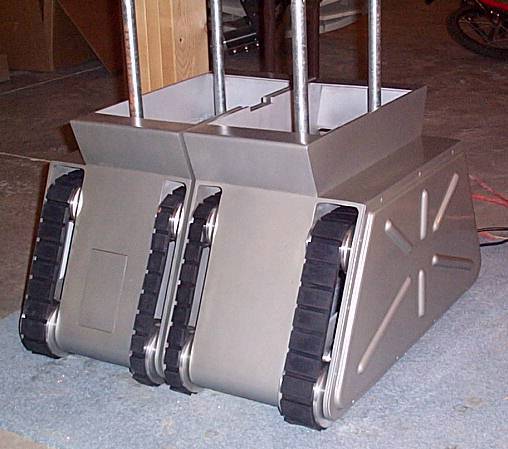 Happy New Year!
Treadsection is complete! The right tread contains the power supplies, 5 vDC @ 30 amps, 12 vDC @ 20 amps and 24 vDC @ 20 amps. At this time I am not planning on a working soil sampler, that upgrade will have to wait! These are Dana Covert's treadsections, Norm Sockwell's wheels & side panels and Dewey's treads.
Note that I used the upper wheel bolts to mount plates inside the treads, then I used pipes to form the actual leg supports. Four larger diameter pipes attach to the upper section and slide down over the 4 smaller diameter pipes mounted to the plates in the treadsection.
These photos' should help explain how the legs connect: